The same processing capacities as a traditional laboratory
More than 10 years ago, TRACIP engineers noticed the limits of field investigations. It was illogical that the technologies usually used limited to poorer performance when the time constraint is usually higher in intervention than in laboratory. So, they try to implement tools as efficient as possible, transportable in the field, and they developed mobil'IT.
It is a vehicle including all the necessary installation to carry out digital investigations in a mobile laboratory. Its ergonomics have been designed to make the most of the equipment and optimize work processes. Although initially intended for the processing of forensic analyzes, its concept can be transposed to any other digital profession such as data recovery, surveillance, high performance computing, metrology…
Each mobil'IT is unique, specifically designed to your constraints and your processes. Put your request of study so that our teams draw plans of your future laboratory.
Complete and efficient equipment
All our laboratories are equipped with devices to ensure its power supply. In addition to workstations adapted to its missions, it also integrates a 19-inch rack to accommodate all the equipment specific to your activity and all the necessary communication devices.
Our experienced engineers in digital forensics assist you during training sessions to use supplied tools and to implement work method.
Adaptability to all environments
Whether in an urban environment or in an isolated area, in tropical or cold regions, our mobile IT can intervene wherever you need it.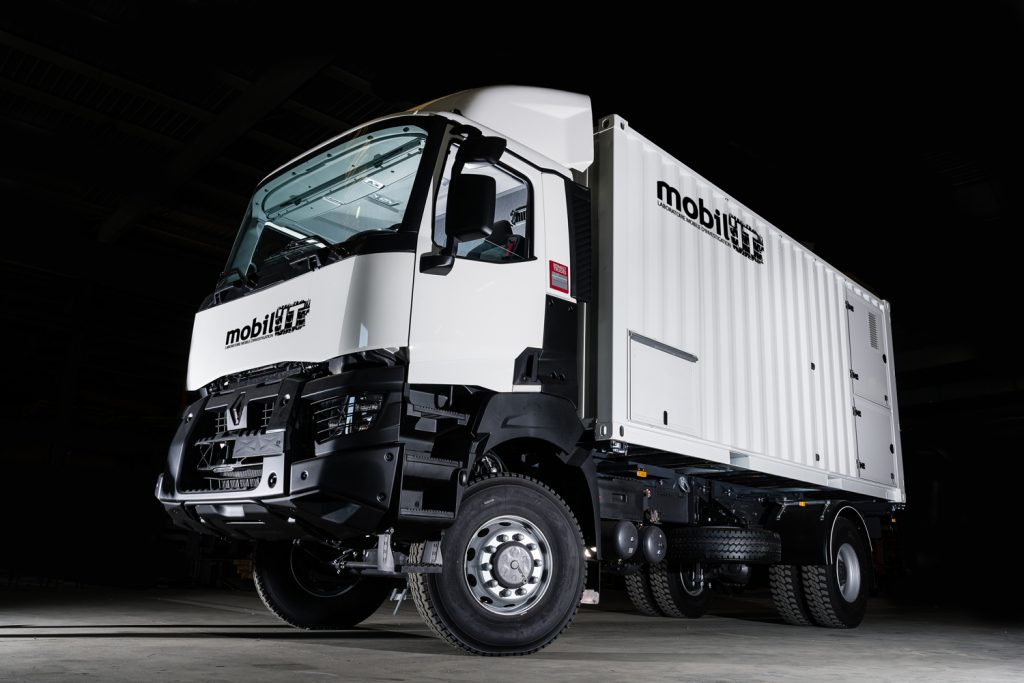 A complete product line to adapt to all situations
Container: for long period missions in a theater of operations, the cell can easily be placed on the ground.
Medium Goods Vehicle: Enjoy complete autonomy for the accomplishment of its missions while preserving total mobility.
Light Commercial Vehicle: the laboratory cell is placed on a carrier 3.5 t GVW, giving it greater mobility, without concession on working comfort.
Van: more comfortable in urban environment, the van is ideal for occasional, short-term missions requiring greater discretion.
Passenger vehicle: ideal for massively equipping staff with field intervention kits and occupy a territory.
Découvrez nos autres solutions clés en main