Digital forensic laboratory
From design to completion, we support you in setting up your digital investigation laboratory. We model your premises in 3 dimensions in order to offer you a choice of location for your different workspaces.
Our turnkey laboratories are custom designed by our teams of engineers. Please contact us for a study.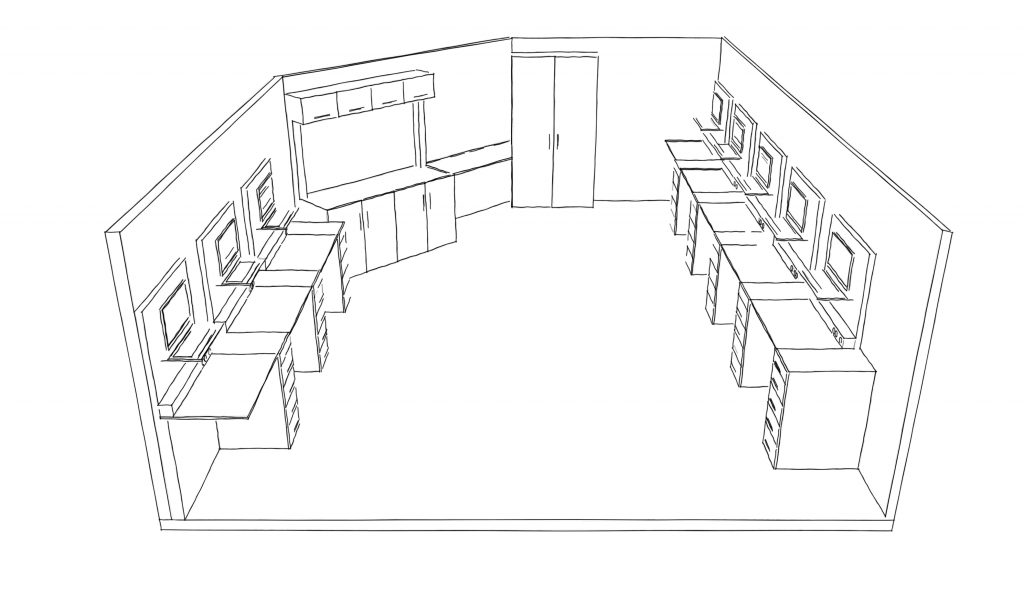 Need a dedicated space to dismantling computers? To copy a lot of drives simultaneously? To treat cell phones? Whatever your need, we can design for you a custom workspace.
Paragraphe SI performant en anglais
Our hexib'IT workstation is at the heart of our forensic laboratories. All the ergonomics have been designed to revolve around them and to make the most of them.
Fully integrated station to save space
Remote connections for easy access
A workplan freed from the many cables
Accessible electrical outlets to connect your forensic tools
Following the installation of your laboratory, we make every effort to give you the best usage of it. Thus, we will teach your teams to use each tools which compose the laboratory, and most importantly, we will assist you to set up a process adapted to your objectives with an efficient work method and good practices inherrent in digital forensics realizations.
Discover our other turnkey solutions